NOTICE
DRAGON ROCKS WILL BE TEMPORARILY CLOSED
DURING OREGON'S 2-WEEK LOCKDOWN
TO HELP PREVENT THE SPREAD OF COVID-19.
PLEASE STAY SAFE.

We are happy to be open when things are safer!  In an abundance of caution, when we are open we will be taking the following precautions to lessen the impact of Covid-19. The front door will be latched. Masked customers will be admitted one person or family group at a time and will be provided hand sanitizer. We are being extra careful for ourselves and our customers.We want to be making rocks, specimens, and other geological goodies available to you for a long time. Thank you for understanding.
———
Welcome to a little piece of Oregon here at DragonRocks. We like to think of ourselves as the 'coolest little rock shop on the southern Oregon coast'.
We offer — thundereggs — fossils — agates — jewelry — stone pipes — gifts — a layaway plan — supplies –rock cutting — rough rock — free identification — and lots more…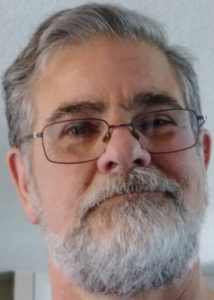 Come in and check out our brick-n-mortar store at 893 Newmark Ave., Coos Bay, OR. We're open Wednesday-Saturday from 11 am to 6:30 pm and Sunday from 11 am to 4:30 pm.  Closed on Monday and Tuesday. I'm always happy to talk to rock lovers and budding or seasoned rock hounds.
Or sit back, relax and take a stroll around this site.  Keep coming back because we are adding new things all the time. Our shopping cart is coming soon.