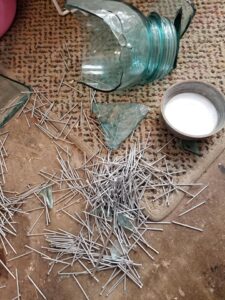 What do you do with a broken vase, jar, or dish?  Especially if you love the color or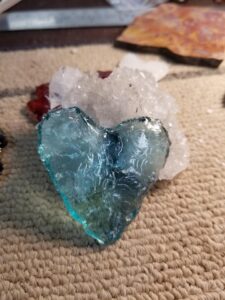 design?  Let me help.  I've been knapping broken pieces into shapes such as hearts, half moons, etc. The broken piece needs to be thick enough to work with, but the end results are very nice.  The knapped heart on the right came from the bottom of the broken jar on the left. Keep it as a worry stone, a palm stone, a pretty bauble to remember the original by.   Bring the broken piece in and I'll see what might be possible.
Are you interested in learning how to knap?  Let me know and I'll put you on the list for the next scheduled class.